J. Luan is an Iranian refugee and self taught, talented artist.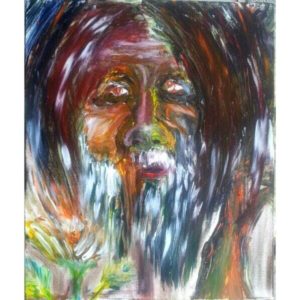 He is currently a political prisoner under Australian Border Force Policies in Papua New Guinea, where he has been detained illegally since 2013.
His expression of his suffering and resilience shine through in his art work.
He paints mostly in oil and acrylics using his fingers and hands or brushes.
Luan is hoping to study art and start a new life in Australia. He is in urgent need of funds for essentials and hopes his art will touch many people.
Please support him by purchasing an original or ordering prints or cards of his work.
You can contact him through his page j.luan Dancing Brush at: https://www.facebook.com/pg/jluan-Dancing-Brush-1179659528721773/about/?ref=page