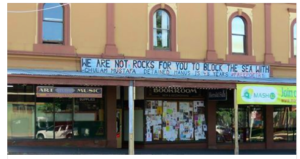 (Free Poetry at CASPA Castlemaine)
In this our second blog post for 2018 we remember Reza Barati's life.  And we remember his murder 4 years ago in the Manus Prison.
Boush writes of his five years in Indonesia, Kazem sends a poem of love and loss from Manus, longing for home is powerfully written by Maria in 'A message from sweet home (Somalia) to a sweet girl', Samad's latest publication in the AIMN speaks from the final days in the Lombrum prison and Ali Ataei writes a farewell tribute to others on Nauru.
And we are pleased to support the new blog by writers in Indonesia https://refugeenewsindonesia.com/  Please follow this and share.
REMEMBERING REZA BARATI
Your Songs
You just leave, you are gone
When the dark day will finish
When the sun's rising again
When the mouths open to breath
We will sings your songs
You just leave, you are gone.
– Nazeer.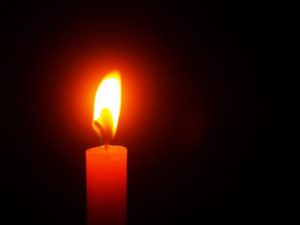 Our Mothers, a poem for Reza
My mother, Reza's mother and Fazel's mother are crying together
I heard the Seymareh river crying with them.
Beneath Fazel's village is Sirwan, one of the most ancient and significant cities int he world.
The city of Sirwan.
Mothers cry upon the oldest city, cry for Reza and Fazel.
I heard all the beautiful mountains in Kurdistan are crying. All of Sirwan is crying. Mountain, rivers, wild flowers … all crying.
All of Sirwan is crying, all separated from their mothers.
I hear the most ancient of chants, I hear the mothers chanting in the city of Ilam, in the city of Sirwan, all throughout Kurdistan.
I hear their cries from inside Manus prison. hear the most ancient of songs, chanted by mothers. This form of chant is called Mour.
Mour is the oldest of songs, a song the Kurdish mothers chant for their boys and warriors who lose their lives fighting against enemies that attack the land of Kurdistan. It is a song for brave sons.
Fazel and Reza were brave sons. They fought for their lives.
When I was in Kurdistan, I climbed up the highest mountain on many occasions. The oldest chestnut oak trees reside up there. I hear the chestnut oaks crying too. My heart is extremely heavy, as I heard the deepest and most sorrowful Mour chanted by my mother today.
I have never heard a Mour like this, a choir of Mours, Reza's, Fazel's and my mother chanting.
This is Kurdish culture. We are born by song, live by song, fight by song, and die by song.
I feel the deepest sorrow because of Fazel's death, because of and Reza's death.
He deserves the deepest Mour to be sung for him.
My heart is heavy because I am crying and listening to a Mour sung for my best friend, sung in a prison on the remotest island in the world.
I never thought I would hear Mour sung for the bravest of Kurdish sons out on a remote island, out in the middle of a massive, silent ocean.
I always think about the Mour my mother will chant for me when I die.
I thought that song would be sung for me in beautiful Kurdistan.
I am sure Reza and Fazel had this thought just like me, but their lives were taken in a remote place, not in Kurdistan.
They lost their lives because of injustice.
They lost their lives in a foreign land.
Who was there when their lives were taken?
My mother, Reza's mother, and Fazel's mother,
all together, all mourning, all chanting, the deepest Mour.
Behrouz Boochani, published in the Guardian https://www.theguardian.com/commentisfree/2018/feb/17/four-years-after-reza-baratis-death-we-still-have-no-justice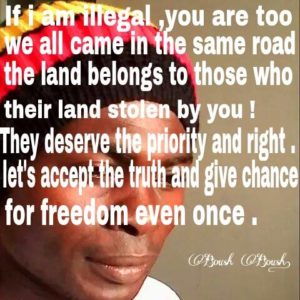 Five Years of My Life
Five years of my life, trying to get my hands free of chains.
Everyday wake in the morning willing this day has come with action,
but no reaction.
Five years wake up in the morning, the news fabricated and lies.
Receiving yesterday's news today.
Five years of my life in detention means fifty years for my mother.
Thinking: if your mother has the same heart as mine does..?
(Have you ever realised how your mother felt when she could not see you for five days?)
Stop the secret killing!
You already killed me and killed thousands with me.
You have broken my mother's heart with thousands of mother's hearts.
If tears can be a water, our mothers' tears could make oceans.
And if hatred can do something, I have too much from seeing your uniform in front of my cell everyday.
I came with a great big hill of hope but today my ambition is just to breathe free as you do. 
I'm not fearing death but let me see that smile on my mother. 
And let your mother get that smile too.
Boush, Surabaya, Indonesia, 19.02.2018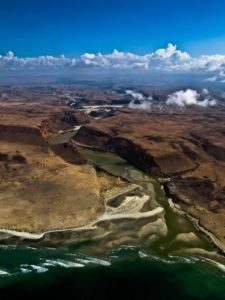 (panoramio.com)
A message from sweet home (Somalia) to an unknown sweet girl.
Hello child.
I am just wondering where you live now?
You disappeared without saying goodbye.
You used to tell me I was the only place you had on the earth.
Where is that patriotic, brave girl who used to say:
'I will protect my homeland from anything bad"?
What has happened to her?
Where did she go?
OH SWEET GIRL
You were born inside of me.
Why did you leave me like this?
Have you forgotten my warm nights and bright breezy days?
Have you forgotten lying on my sand with a big beautiful smile on your face
Oh my dear… unforgettable moments!
You were fearless, a strong and beautiful child
playing around with self confidence.
Sweet girl we call to you.
Home is the only place you will be loved and respected.
COME HOME GIRL,
COME HOME,
COME HOME,
COME HOME!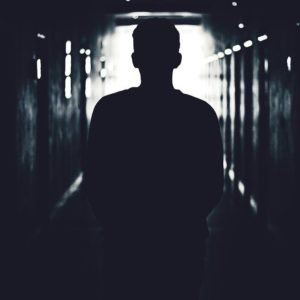 (image pixabay.com)
Unreal Sin
Cold feeling of unreal sin
Is suffering me. I cannot talk
'Cause this' not a logical world
You have given me an unreal sin.
You set me on the fire of your anger-
It's probably better that its fallen apart.
I want to talk although the love's gone
I want to talk despite the ruin done.
The twilight space between us
Is giving me a stifling feeling
My pulse is getting weak, you know?
You judged me 'cause of no sin.
I don't deserve to bear the pain
No darling, no, not accused of betrayal
I don't deserve to bear the pain
The moment's gone 'cause of you.
I know the love is beyond help
Darling?  Your verdict is irresistible.
I want to talk although the love's gone
I want to talk despite the ruin done.

(image by Boush)
My Best Friend
That's such a moment of blessing when you are with your best friend but that's such a horrible moment when friends get separated forever.
Being detained without any guilt in Manus prison camp where each day is equal to a month, every month is equal to a year and each year is equal to a century but we are still trying to get our rights and justice.
I was brought here by force. At that time I needed some one to talk with, to share my pain, to laugh, but it was impossible to find a friend in a place where everything is against the system, where everything is against the law, where giving torture and stress to us was the job of those who conceived this prison and work here.
The beginning of detention will remain one of the toughest and most painful times forever and I'll not be able to forget such cruelty.
I was expecting such a great humanity and kindness in all white people as I was inspired from white people by the media. But not all white people are kind, some are worst.
When I stepped in to Christmas Island I was so happy and I was looking at the sky and telling myself, I'm a free person now and I will find my happiness in this land and no one will stop me from fulfilling my dreams.
I was thrown in a hole, my dreams were taken. I was abused, disrespected and tortured but according to the system they were doing a great job.
In that tough situation where I was separated from my happiness and my dreams finally I found a best friend in my diary. My diary was my only friend with who I could share my pain.
I was always writing my pain, suffering and struggle and it gave to me some lovely time as I kept myself busy in a place where there wasn't any activity to do.
After dinner, coming to my bed and writing about my feelings and pain, my good experiences and bad experiences was one of the greatest times and it always made me so positive, motivated me. I dreamed I would read my diary every night once I had succeeded in my dreams but this too, another dream, was destroyed.
The day when we were attacked and removed by force to another prison camp, they entered my room and abused me both physically and verbally and destroyed my everything.
My diary, my books, my clothes have been destroyed. I couldn't protect my diary.
The moment is such a painful moment. It is the worst moment when everything is going wrong but you are not able protect or fight back for your rights.
I cried and begged them please not to destroy my diary but their only response was to abuse us as they were trained by the people who are having fun in Australian parliament house and are very happy to torture innocent lives.
https://theaimn.com/?s=samad+abdul+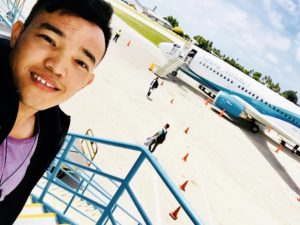 To all my dear friends in Nauru ❤
I would like to thank each and everyone I know or met in Nauru, for letting me in their life and made me a part of it. There is no word to describe how beautiful, amazing, astonishing, marvellous and strong people you are and how lucky I am to know you all.
Regardless of what was going on in that period of time, I was always surrounded with your love and support. Undoubtedly, I couldn't make it through, if I didn't have you guys on my side and your beautiful souls to inspire me everyday.
You guys taught me resilience, courage and endeavour, which I would be grateful for the rest of my life.
We have made countless unforgettable memories in this island which make us to feel much closer than ever.
I am very blessed and proud that I have met you all and I can't wait to see you all in USA.
Much love and respect
''The darkest hour is just before the dawn. '' Thomas Fuller
Ali Ataei
+++
Refugee Radio at 3CR features the work of people who have been forced to flee their homelands.
http://www.3cr.org.au/refugeeradioshow