Welcome to the Writing Through Fences blog for May.
May has been a a very hard time for so many of us at Writing Through Fences. 
However, many have kept creating and there has been some happy news.
Congratulations on your marriage Boush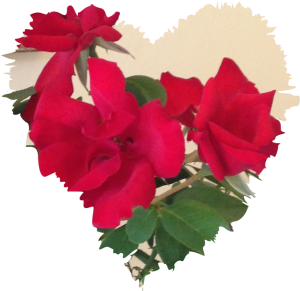 "Life"
You are so beautiful, amazing
You are the great lover, full of happiness 
People have fallen in love with you.
Do I deserve to fall in love with you?
Do I deserve to get happiness from you?
Do I deserve to feel you?
It's been ages, I feel like you have abandoned me. 
you have taken my love, happiness and emotions. 
My eyes are full of tears, begging you to come back. 
My broken heart is begging you to come back. 
My scared soul is begging you to come back.
Despite lots of pain, my lips still get a smile when I remind beautiful memories. 
Despite lots of tears, my eyes are still looking at those lovely days. 
Despite lots of suffering, my heart still wants you to come back.
Life is like smoke around me, my dreams are disappeared in smoke. 
I can't find a way to achieve my dreams. 
Can't see my destination. 
It's like I have been thrown in the desert where it is impossible to find water.
Freedom is my water.
How lovely those days and nights were when I was talking to my dreams
I lost that happiness
There isn't any hope, there isn't any support 
Don't know when it will be end 
Going and going forward to chase my dreams 
I am punished.
Life is rude to me, no reason to live. 
A disgusting flood has come into my life
not letting me to chase down my dreams. 
I quietly keep crying and crying during the nights
My pillow is my only support to absorb my tears.
My heart wants to say something:
Give me some Sunshine. 
Give me some rain. 
Give me another chance,
I want to grow up once again.
photos  by Samad Abdul
Turned away
I was surrounded by water, where waves are trained to swallow human beings and fish are trained to feed upon our dead bodies.  I was surrounded by the darkness of night,  where cloud covers the sky and even the gleaming of stars is nothing in the absence of the moon. I was surrounded, in a quiet world where eyes can see nothing and ears can hear nothing, but the smell of dead bodies blows from east to west. I spent the whole night struggling with big mountains of waves one after another, swearing to catch that dream, as many did – the ocean a nation of people. I woke in the morning and found myself still among huge hills of waves.  The biggest wave swallowed that boat nation and the smallest one threatened my path. I screamed out for help and imagined what those border protectors were doing when big waves swallowed those people.  I screamed out and waved up their flag on the sky, but they were still pretending they have no eyes.  I screamed out again and waved the others flag.  They hastily came and turned me away from my destination.
Take a look at the work of Elyas Alavi.
http://aceopen.art/exhibitions/daydreamer-wolf/
…and don't forget to order your copy of Mohammad Ali Maleki's
'The Strong Sunflower', a beautiful book of art and poetry.